What Previous IRDL Scholars Had To Say
"If I had to say one word about IRDL, it would be 'empowering.' I feel so much more knowledgeable reading articles, judging the quality of surveys that come through, and contemplating new research projects."
"I feel so much better equipped to do my job after IRDL. I have gained greater understanding of the methods researchers use and I know how to effectively gather data to influence and shape the future of libraries."
"IRDL's expert instructors provided the training I needed to jump-start my research agenda. I now have the skills needed to rigorously investigate any research question I have."
2019 IRDL Cohort (June 1-9, 2019)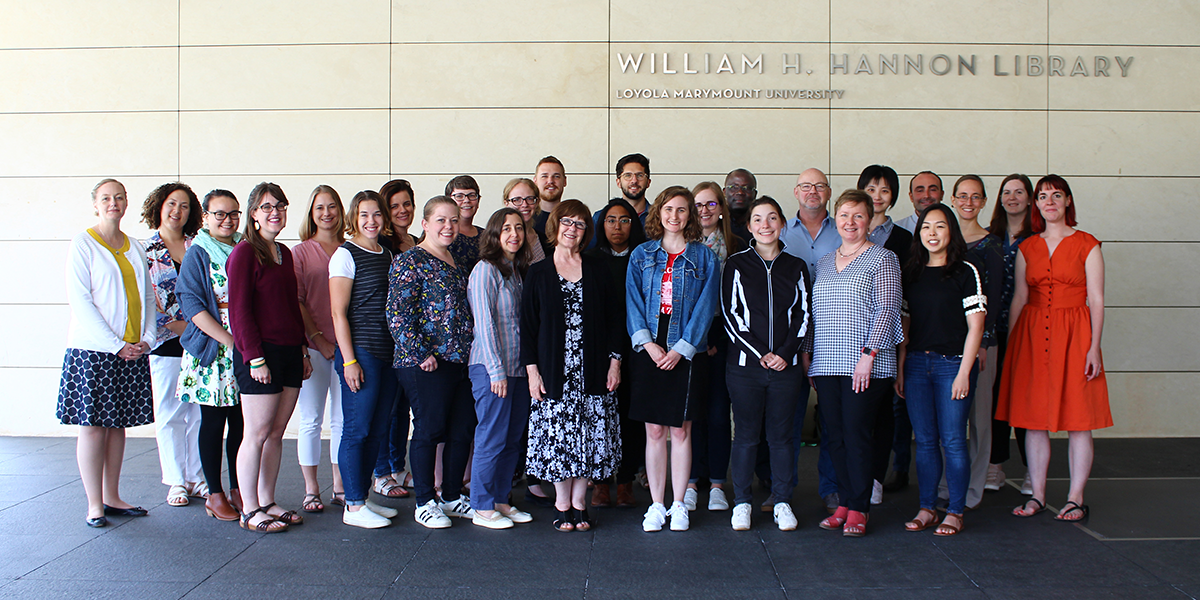 The sixth summer workshop of the Institute for Research Design in Librarianship was held at Loyola Marymount University, from June 1-9, 2019. Read some of the tweets from the scholars during the workshop.
2018 IRDL Cohort (June 2-10, 2018)
The fifth summer workshop of the Institute for Research Design in Librarianship was held at Loyola Marymount University, from June 2-10, 2018. Read some of the tweets from the scholars during the workshop. The following links are an archive of the web pages related to the 2018 selection process: Institute Overview; Call for Proposals; Proposal Preparation; Course Outline
2017 IRDL Cohort (June 3-11, 2017)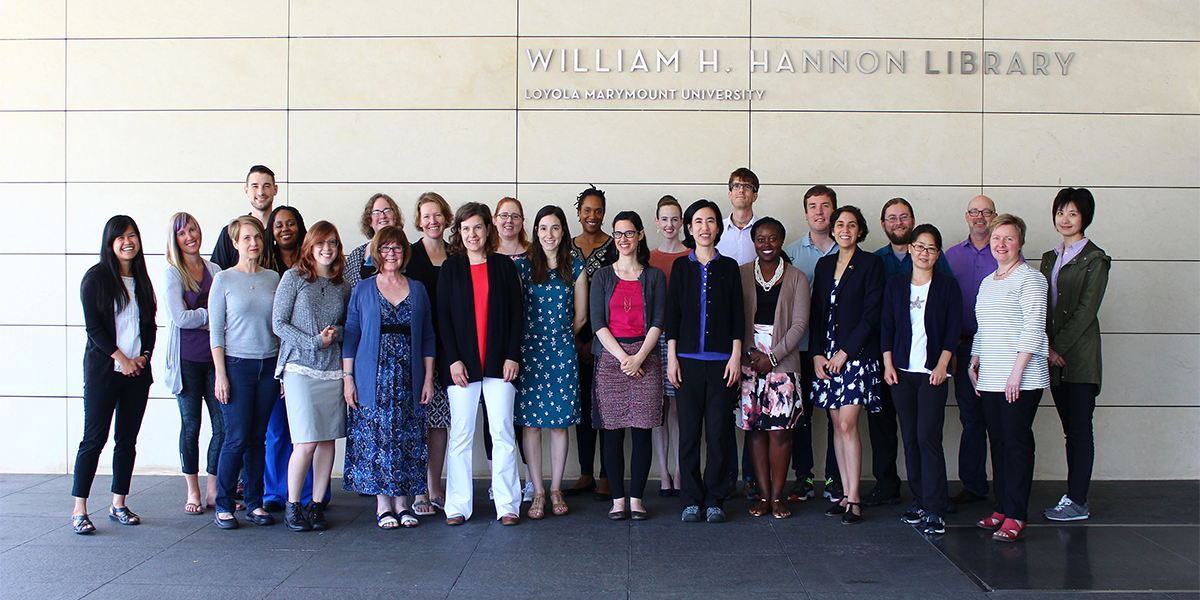 The fourth Institute for Research Design in Librarianship was held June 3-11, 2017. The following links are an archive of the web pages related to the 2017 selection process: Institute Overview; Call for Proposals; Proposal Preparation; Course Outline
2016 IRDL Cohort (June 5-17, 2016)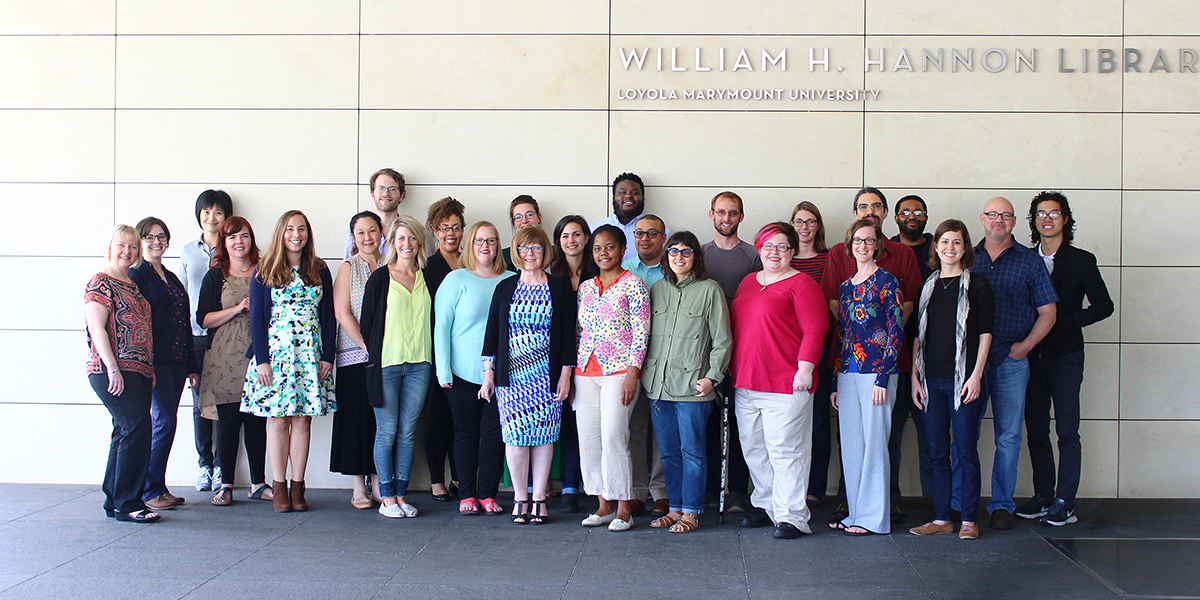 The third Institute for Research Design in Librarianship was held June 5-17, 2016. The following links are an archive of the web pages related to the 2016 selection process: Institute Overview; Call for Proposals; Proposal Preparation; Course Outline
2015 IRDL Cohort (July 12-24, 2015)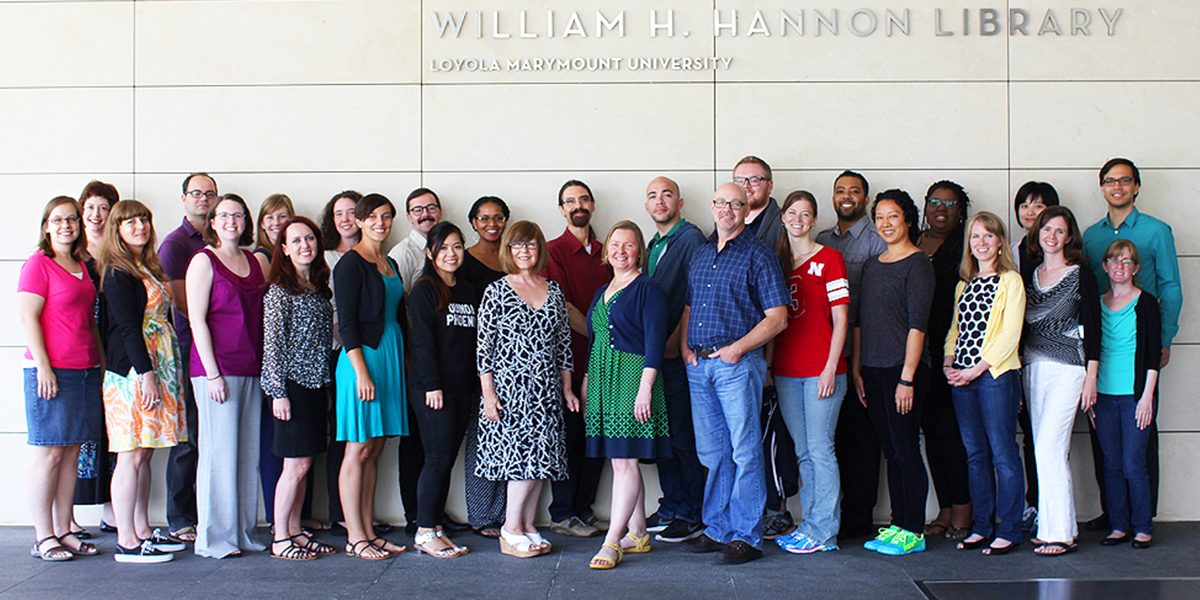 The second Institute for Research Design in Librarianship was held July 12-24, 2015. The following links are an archive of the web pages related to the 2015 selection process: Institute Overview; Call for Proposals; Proposal Preparation; Course Outline
2014 IRDL Cohort (June 16-26, 2014)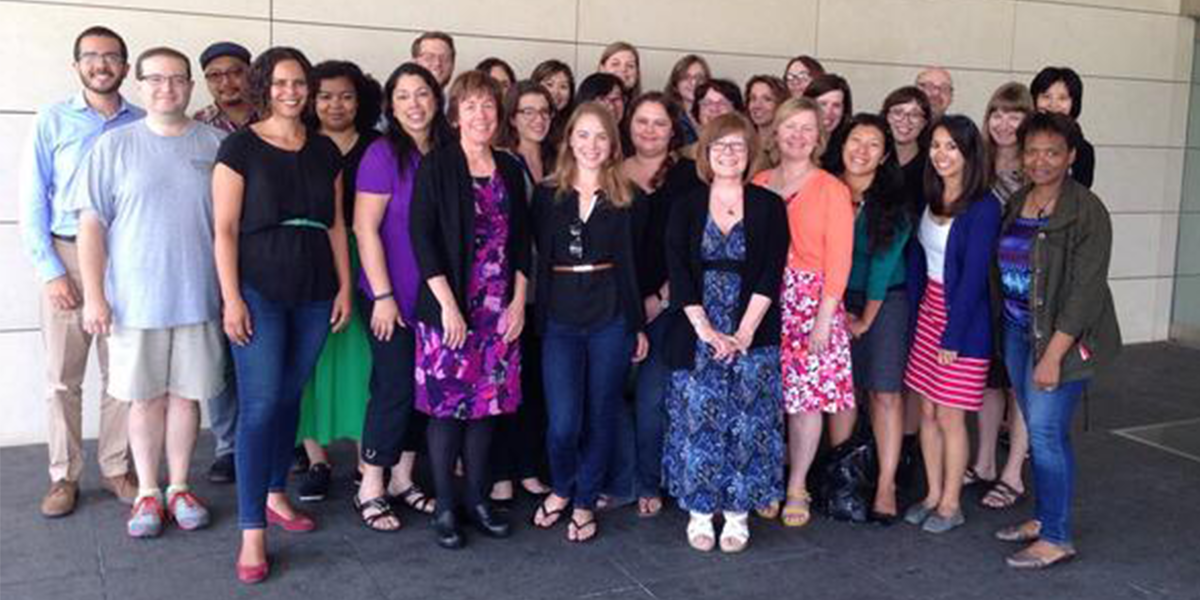 The inaugural Institute for Research Design in Librarianship was held June 16-26, 2014. The following links are an archive of the web pages related to the 2014 selection process: Institute Overview; Call for Proposals; Proposal Preparation; Course Outline