Library Vision and Mission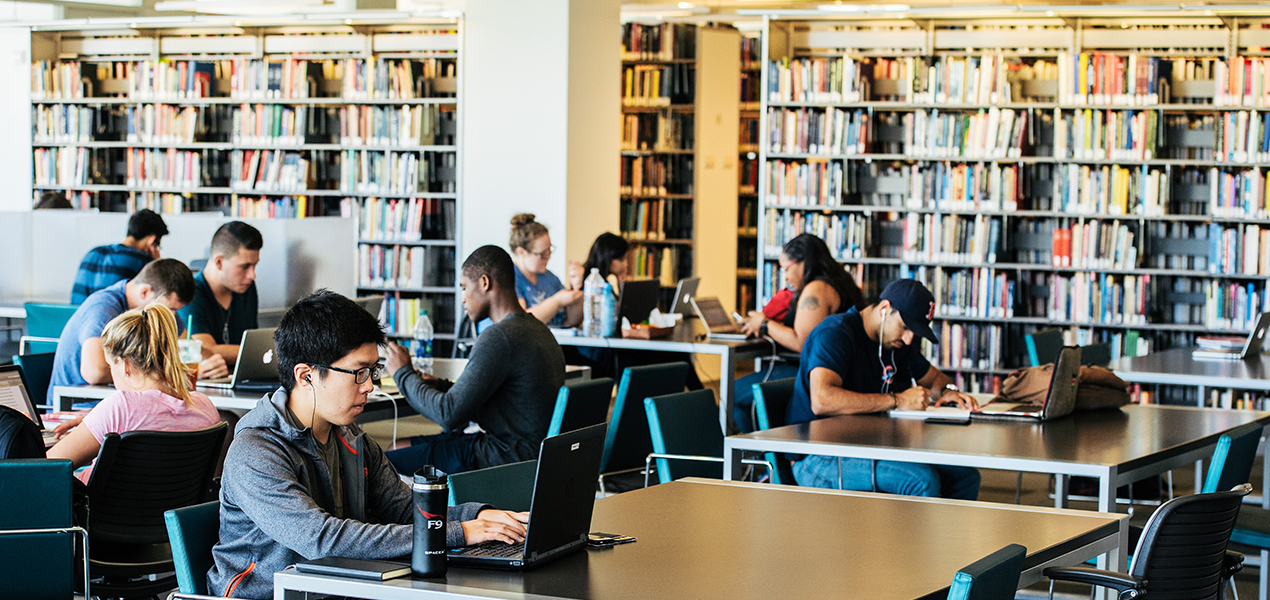 Our Mission
The William H. Hannon Library fosters excellence in academic achievement through an array of distinctive services that enable learners to feed their curiosity, experience new worlds, develop their ideas, inform their decision-making, and inspire others. These services are driven by the library's culture of collaboration and its attention to learner experience sustained by immersion in campus communities of practice. In its work, the library exemplifies principles of the Jesuit and Marymount traditions, supporting education of the whole person, meeting others where they are, promoting critical inquiry and reflection, and striving for continuous improvement.
Our Vision
The Library as Bridge
The library bridges disciplines and departments to contribute to learning outcomes. Through a robust liaison program with academic departments, the library connects faculty with library services and resources and promotes the integration of information literacy instruction throughout the curricula. The library also partners with other campus service providers to provide integrated academic support services for the University community. The library fosters intellectual and cultural collaborations throughout LMU and the broader scholarly community, and among our library peers. The library engages in outreach strategies to expand local community awareness of its resources, services, and programming.
The Library as Gateway
The library provides a portal to rich collections in a variety of formats and representing diverse topics and perspectives, in support of LMU's mission of the encouragement of learning, the education of the whole person, and the service of faith and promotion of justice. The library develops and maintains both physical and electronic collections, supporting the diverse needs and preferences of users both on and off campus. The library creates and preserves digital collections to expand the visibility and availability of our collections, and the Department of Archives and Special Collections provides enhanced access to rare and archival materials. The library partners with other institutions to share resources and participate in cooperative initiatives.
The Library as Agora
The library, as the heart of the campus, serves as a central marketplace for the acquisition of knowledge and the exchange of ideas. The library provides a variety of inviting spaces for individual and collaborative study, intellectual and creative discovery, and educational and cultural programming. The library accommodates the diverse needs and schedules of students through extended hours of operation. An Information Commons integrates current and emerging information technologies with information resources and services, while state-of-the-art classrooms facilitate effective information literacy instruction.
The Library as Enterprise
The library maximizes its effectiveness through learning-centered operations informed by best practices. The library recruits, develops, and retains talented and dedicated personnel who explore innovative ideas and new technologies and apply them toward services that are more usable, accessible, and relevant to our community. Library personnel operate within a culture of evidence, regularly assessing services, collections, and operations to identify successes and opportunities for improvement.