Hours @ the Library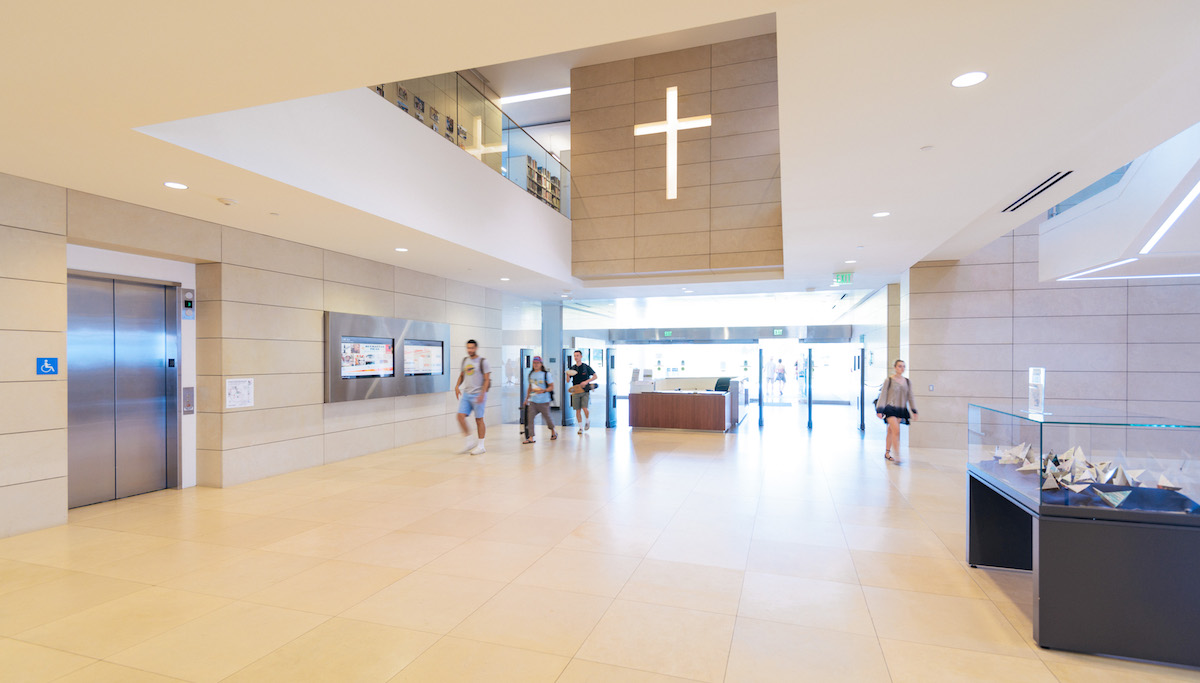 COVID-19 Update: Campus and library access remains restricted.
The library is currently open for individual study space to members of the LMU community with campus access. Library doors are restricted to OneCard access only. All users will be asked to present a green Lion Health Check before continuing to a reserved space.
Full-time faculty and LMU Westchester undergraduate and graduate students should have automatic campus

access, and

may sign up for advance reservations using the online reservation page or stop by the library on the day you wish to reserve.

LMU staff and part-time faculty with campus access may request a same-day reservation on a drop-in basis.

Loyola Law School students do not automatically have campus access – please contact Kathryn Ryan

so that we can help request campus access before your visit (allow 3 business days for processing).
For the safety of everyone in the library, please review and follow the library's community guidelines.
Go to our "Online Library Resources and Updates" page to learn how to access library resources online and get virtual support with your research. LMU students, faculty, and staff can also request physical books for pickup at the Distribution Center or mail within the United States.
Summer 2021 Hours
May 10-14
(Intersession)
Monday-Friday 1:00 p.m. – 4:45 p.m.
May 17 -
Jun 25
(
Summer Session I
)
Monday-Friday 10:00 a.m. – 4:45 p.m.
Jun 25 - August 6 (Summer Session II)
Monday-Friday 10:00 a.m. – 4:45 p.m.
Holidays / Exceptions:
Monday, May 31 – closed for Memorial Day
Friday, June 18 - closed for Juneteenth
Monday, July 5 - closed for Independence Day