Hours @ the Library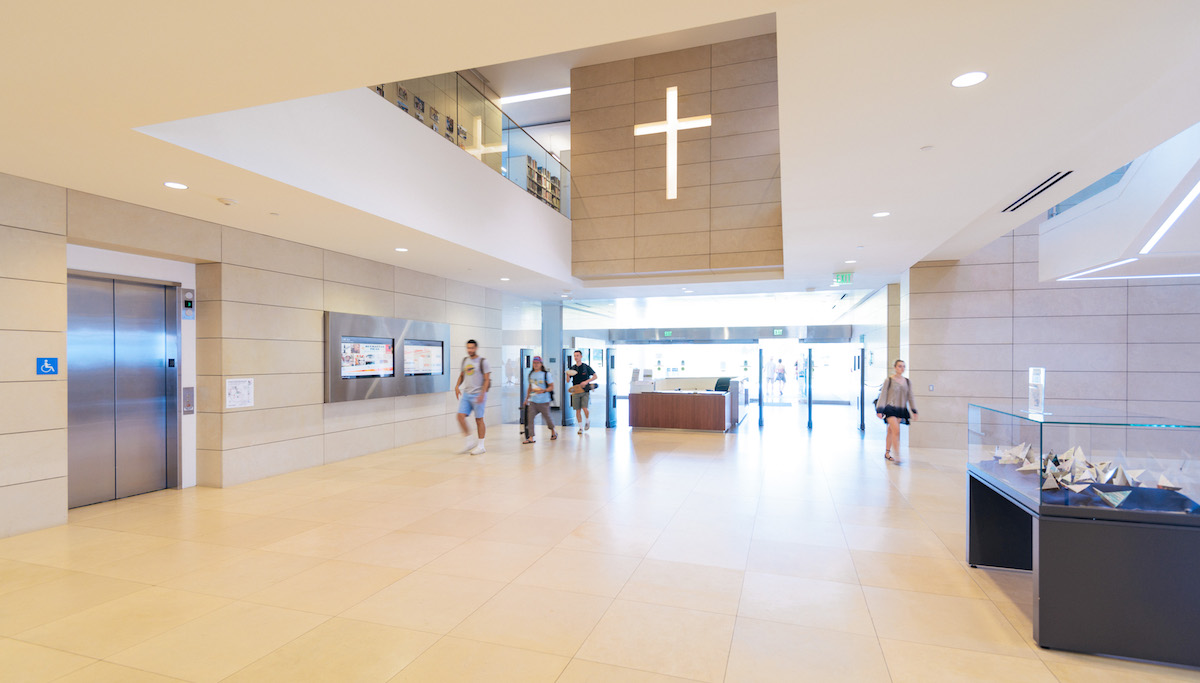 COVID-19 Update: Campus and library access remains restricted.
The library is currently open to all members of the LMU community with campus access.
LMU community members with campus access may use the collections, study tables, computers and printers on a drop-in basis. Reservations are required for study rooms.
Loyola Law School students do not currently have automatic campus access - please contact Kathryn Ryan so that we can help request campus access before your visit (allow 3 business days for processing).
Due to county health protocol, please wear a mask at all times while in the library.
Go to our "Online Library Resources and Updates" page to learn how to access library resources online and get virtual support with your research. LMU students, faculty, and staff can also request physical books for pickup at the library or mail within the United States.
Fall Semester 2021: August 30 - December 17*
Building and Circulation Desk Hours
Monday - 8:00 a.m. - midnight
Tuesday - 8:00 a.m. - midnight
Wednesday - 8:00 a.m. - midnight
Thursday - 8:00 a.m. - midnight
Friday - 8:00 a.m. - 7:00 p.m.
Saturday - 11:00 a.m. - 7:00 p.m.
Sunday - 11:00 a.m. - midnight
OneCard Access Hours
After 10:00 p.m., access to the library requires a current LMU One Card. Only LMU and LLS students, faculty, and staff may remain in the building. Anyone without a OneCard who leaves the library and tries to re-enter after 10:00 p.m. will be unable to do so until the following morning at 7:30 a.m. on weekdays (Monday - Friday) or 11:00 a.m. on weekends (Saturday & Sunday).
* Exceptions for Fall 2021
Monday, September 6: 11:00 a.m.-midnight (Labor Day)
Wednesday, November 24: 8:00 a.m. - 5:00 p.m. (Thanksgiving)
Thursday, November 25: Closed (Thanksgiving)
Friday, November 26: Closed (Thanksgiving)
Monday, December 5 - Thursday, December 16: Open 24 Hours (Finals)
Friday, December 17: Closes at 5:00 p.m.
Winter Intersession 2021: December 18 - January 9, 2022*
Building and Circulation Desk Hours
Monday - Friday: 8:00 a.m. - 5:00 p.m.
Saturday & Sunday: Closed
* Exceptions for Winter Intersession
Thursday, December 23 - Sunday, January 2: Closed (Winter Break)
Sunday, January 9: 11:00 a.m. - midnight (Day before Spring Semester)
Other Hours of Operation