Hours @ the Library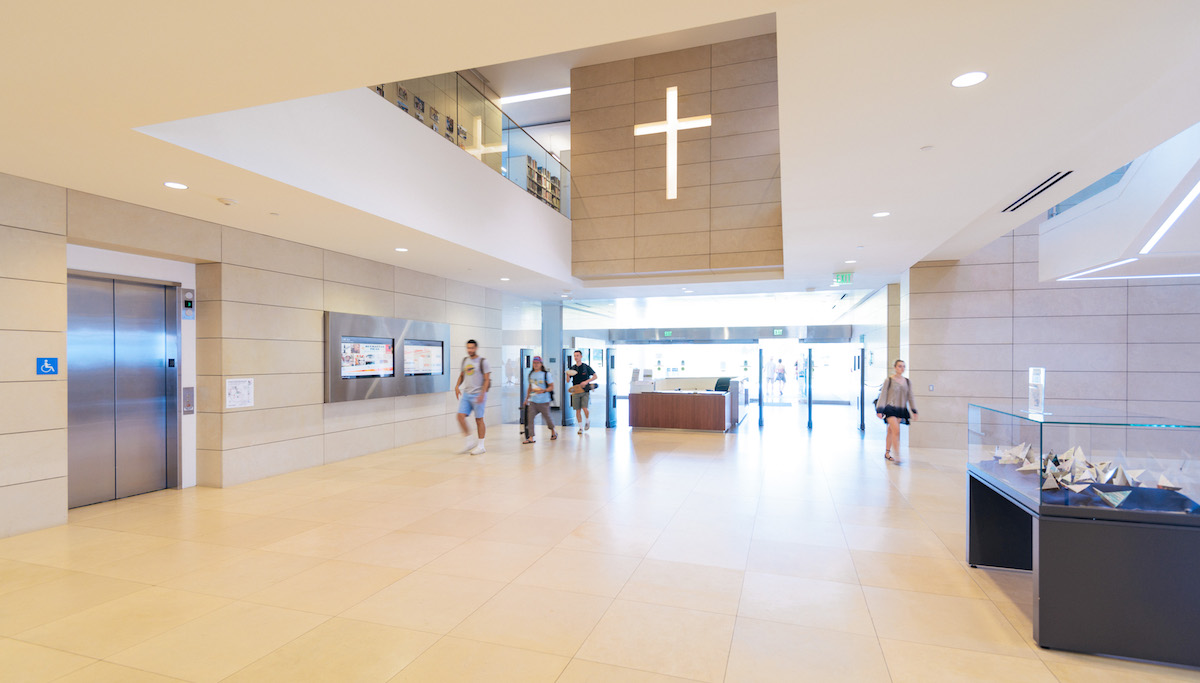 COVID-19 Update: The library will be open on Tuesday, March 17 from 12 p.m. - 5 p.m. (OneCard access only). Beginning on Wednesday, March 18, the library will be closed until further notice.
Spring Session 2019: January 13 - May 10*
Building and Circulation Desk Hours
Monday - Open 24 Hours
Tuesday - Open 24 Hours
Wednesday - Open 24 Hours
Thursday - Open 24 Hours
Friday - Open 24 Hours (Closes at Midnight)
Saturday - 11 am to Midnight
Sunday - Opens at 11 am (24 Hours service starts)
Visitor Hours
After 10:00 p.m., access to the library requires a current LMU One Card. Only LMU and LLS students, faculty, and staff may remain in the building. Anyone without a OneCard who leaves the library and tries to re-enter after 10:00 p.m. will be unable to do so until the following morning at 7:30 a.m. on weekdays (Monday - Friday) or 11:00 a.m. on weekends (Saturday & Sunday).
* Exceptions for Spring 2020
January 13 (Monday): Library opens at 8:00 a.m.
January 19 (Sunday): Library closes at midnight
January 20 (Monday): Library opens at 11:00 a.m.
March 7-8 (Saturday & Sunday): Closed for Spring Break
March 9-13 (Monday - Friday): 8:00 a.m. - 5:00 p.m.
March 18 - TBD: Closed
Spring Intersession 2020: May 11 - May 17
Monday - Friday: 8:00 a.m. - 5:00 p.m.
Saturday & Sunday: Closed
Other Hours of Operation