Group Study Rooms @ the Library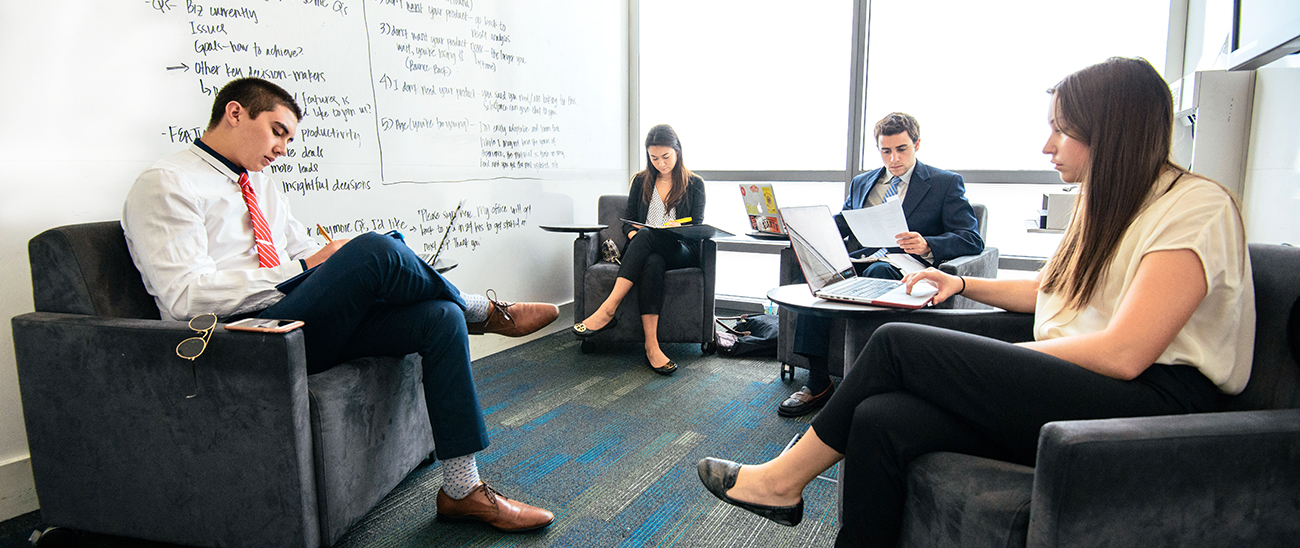 COVID-19 Update: The library building is currently closed.
Go to our "Online Library Resources and Updates" page to learn how to access library resources online and get virtual support with your research.
33 group study rooms are available for LMU Westchester and Loyola Law School students, faculty and staff. LMU or LLS alumni may reserve group study rooms on a drop-in basis by visiting the Information Desk with an Alumni OneCard. By reserving a study room you are agreeing to the Group Study Rooms Policy. Please make sure to check library hours before making a reservation.
NOTE: Please be sure to confirm your reservation by checking in online the day of the reservation (Select "Book a Study Room" and then "My Reservations and Requests") or at the console beside the study room door within fifteen minutes of the start of the reservation.