Group Study Rooms @ the Library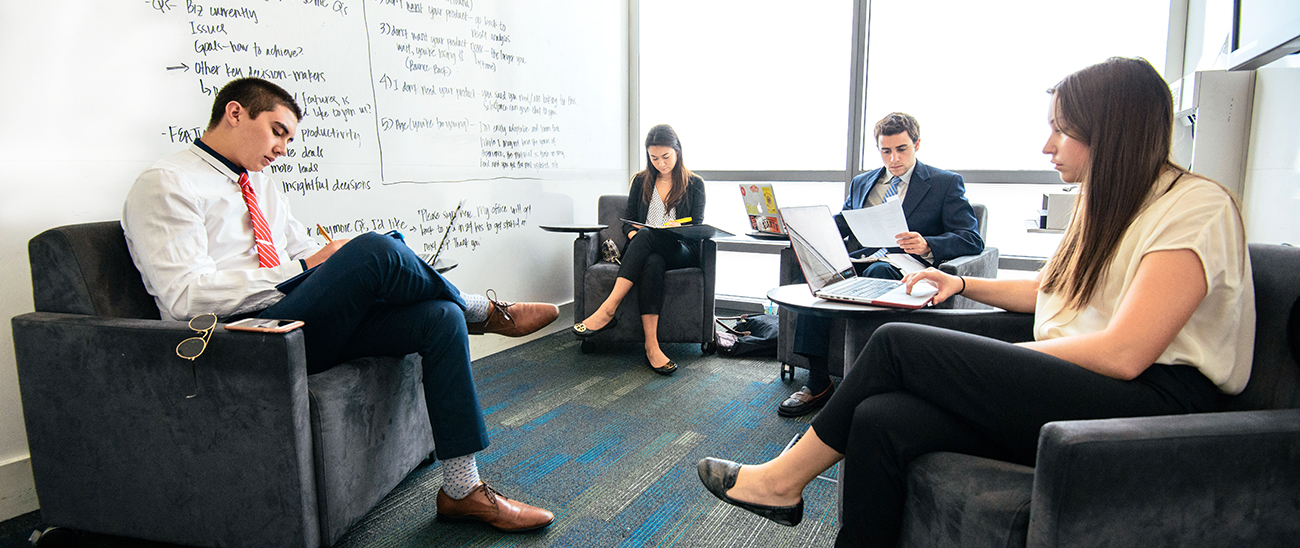 33 group study rooms are available for LMU Westchester and Loyola Law School students, faculty and staff. Please make sure to check library hours and campus access policy before making a reservation.
By reserving a study room you are agreeing to the Group Study Rooms Policy. Current campus and county regulations require that masks are worn indoors at all times at LMU, unless actively eating and drinking. Group study rooms are considered shared public spaces - thank you for adhering to the mask guidelines while using these rooms.
Room numbers: 203, 204, 205, 207, 208, 209, 210, 211, 212, 213, 214, 215, 216
Location: Level 2

Features:

40-inch LCD screen
Computer input for VGA or HDMI
Audio input
Data ports
Outlets
Walltalkers (whiteboards), pens & erasers
Task seating for 4-6
Work table‌

Room numbers: 220, 221
Location: Level 2

Features:

Stereo speaker system
Extra audio inputs
Data ports
Outlets
CD player
Tape player
Walltalkers (whiteboards), pens & erasers
Comfortable lounge seating for 4

Room numbers: 217, 218, 219, 222
Location: Level 2

Features:

42-inch LCD screen
BluRay Player
DVD player (supports multi-region formats)
VCR (not available in all rooms)

Room 222 does not have a VCR. Please reserve one of the other Media Viewing Rooms (217, 218, or 219) if you require a VCR.

Computer input
Data ports
Outlets
Walltalkers (whiteboards), pens & erasers
Comfortable lounge seating for 4
Frosted windows & shades for optimal viewing conditions‌

Room numbers: 104, 105, 106
Location: Level 1

Features:

40-inch LCD screen
Video camera
Computer input
Audio input
Data ports
Outlets
Walltalkers (whiteboards), pens, & erasers
Work table
Task seating for 4

Please Note: These rooms have special furniture and equipment that is designated for practicing and recording group presentations. By clicking "reserve one now" below, you agree to the following:

You and your group intend to use the room for its designated purpose.
If you are not using the study room to practice your presentation, you will need to give the room over to those who need to use the special equipment.

Room numbers: 302, 303, 304, 305, 306, 310, 311, 312, 313, 314, 315
Location: Level 3

Features:

Rooms 302, 314, and 315: 40-inch LCD screen with audio and video inputs

No LCD screen in rooms 303-306, and 310-313

Data ports
Outlets
Walltalkers (whiteboards), pens, and erasers
Task seating for 4 to 6
Work table