Borrow from Another Library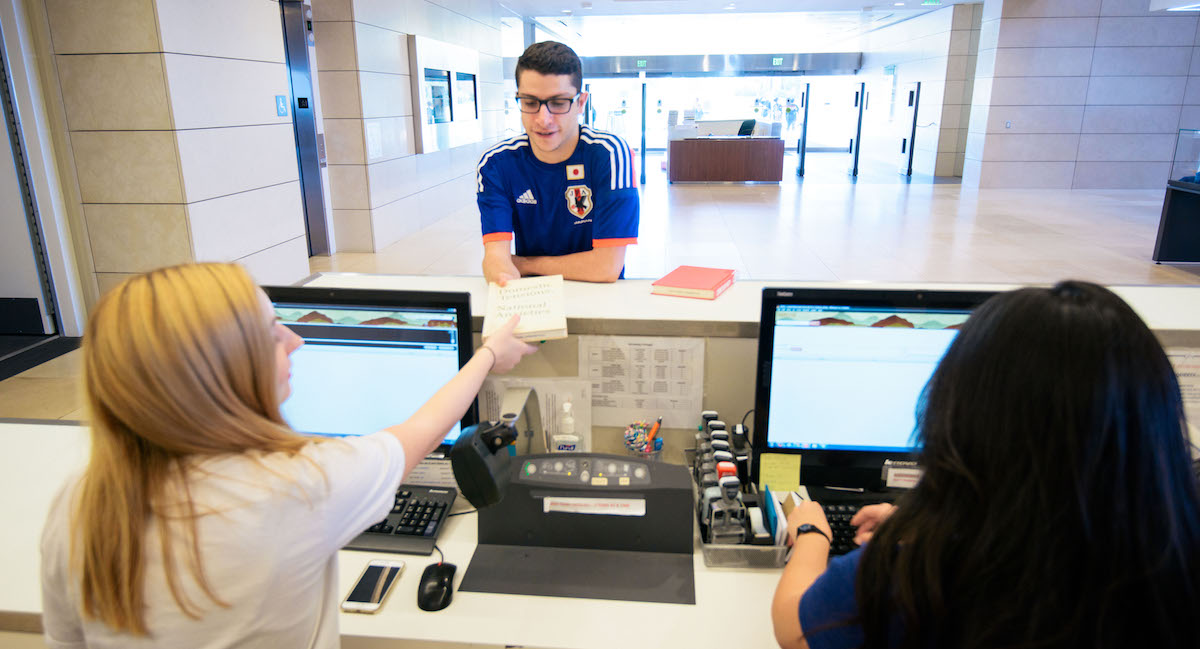 LMU students, faculty, and staff can request to borrow items from another library if those items are not available in the library catalog or databases.
Use ILLiad to:

request digital copies of articles or book chapters available only in print in the library
request print or electronic articles that are not available in the library
request books that are not available in the library catalog or LINK+
request dissertations that are not available in the library or on ProQuest Dissertations & Theses Global
If you have not used ILLiad before, you will need to create an account. Learn more about creating an account from our FAQ: How do I create an account in ILLiad?
For questions about your ILLiad account, please contact Document Delivery Services:
Hours: Monday–Friday, 8:00 a.m.–7:00 p.m.
Email: libdocs@lmu.edu
Phone: 310.338.7683 or 310.338.7689
Use LINK+ to request a book that is not in the library catalog or is checked out.

Additional LINK+ Services

LINK+ Pick-up Anywhere

Pick-up Anywhere

allows LMU users to request LINK+ books to be picked up at a location other than the William H. Hannon Library.

LINK+ Visiting Patron

Several LINK+ libraries allow LMU users to check out books directly from their stacks without prior arrangement. For more information, please go the

LINK+ Visiting Patron Program page

.

LMU students, faculty, and staff can use ILLiad to:

Request media item not available

Need help with Illiad? See our Illiad FAQ.

Status of ILLiad requests

Copyright Restrictions

The copyright law of the United States (Title 17, U.S. Code) governs the making of photocopies or other reproductions of copyrighted material. Under certain conditions specified in the law, libraries and archives are authorized to furnish a photocopy or other reproduction. One of these specified conditions is that the photocopy or other reproduction is not to be "used for any purpose other than private study, scholarship, or research." If a user makes a request for, or later uses, a photocopy or reproduction for purposes in excess of "fair use," that user may be liable for copyright infringement. This Institution reserves the right to refuse to accept a copying order if, in its judgement, fulfillment of the order would involve violation of any applicable copyright law.

Request dissertations that are not available in the library or on Proquest Dissertations & Theses

If a dissertation or thesis is not available in ProQuest...

The library may own a print version.
Print versions may also be available in LINK+.

If you still can't find the thesis...

Log in to ILLiad to request a copy through Interlibrary Loan.
Interlibrary loan articles are usually delivered by e-mail in 3-5 weekdays.

Please note: Dissertation Abstracts International is an abstracting service only. If you find a dissertation you would like to read, please follow the steps above to find or request the entire dissertation.