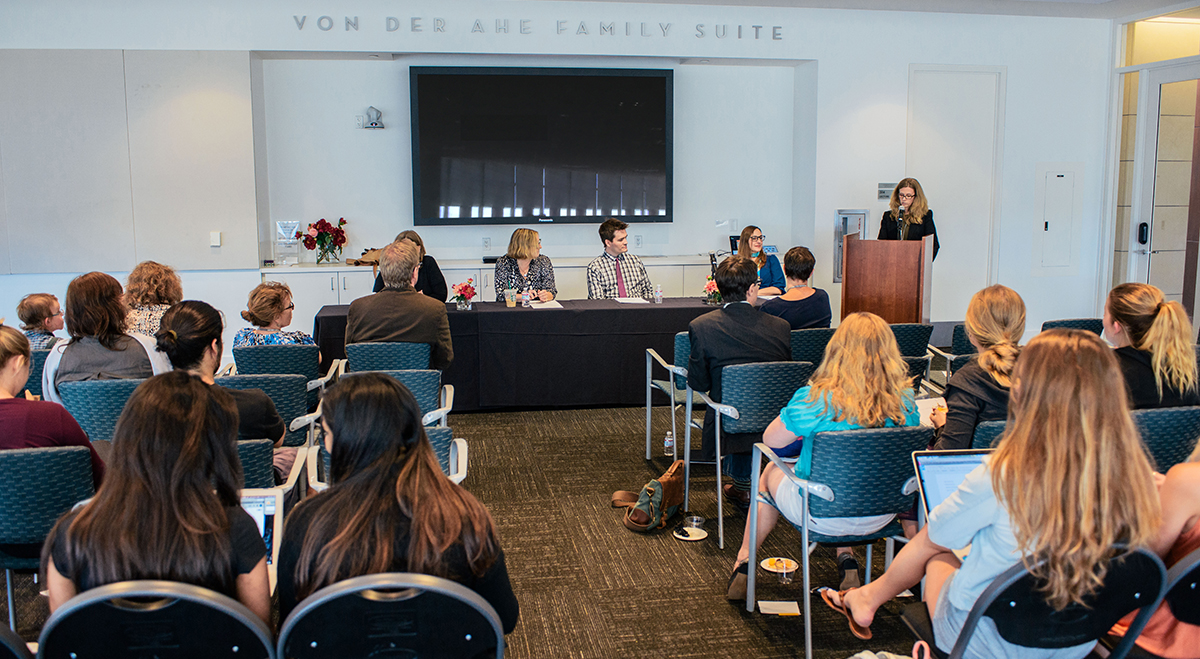 Throughout the academic year, the William H. Hannon Library offers a full lineup of innovative and interdisciplinary programming, including lectures, workshops, exhibitions, receptions, and other special events in support of our mission to enable learners to feed their curiosity, experience new worlds, develop their ideas, inform their decision-making, and inspire others. Below you will find links to additional information about our current and upcoming schedule, as well as information about co-sponsoring an event or hosting an exhibition at the library.
While most library events are open to the public, some events require an RSVP. The RSVP form, if required, will be at the bottom of the event description page (which you can access via the links below). For more information about how to RSVP for library events or for information on ADA accommodations, call 310.338.4235. To request a library tour, go to Library Tours.
Upcoming Library Events & Exhibitions
Interested in Co-Sponsoring an Event with the Library?

The Hannon Library strives to offer programming that is intentional, integrative, inclusive, and interdisciplinary. To that end, we welcome proposals to partner on events with other on-campus groups, including student organizations, academic departments, and administrative units. We also welcome proposals from groups outside LMU. For more information, please contact the Head of Outreach & Communications, John Jackson, at john.jackson@lmu.edu.

LMU faculty and staff who would like to reserve space in the library should refer to our Space Use Policy.

Interested in Hosting an Exhibit in the Library?

The mission of the exhibit program at the William H. Hannon Library is to:

Promote the collections, services, functions, and goals of the library
Create an inviting and educational setting for library patrons
Support university events, programs, symposia, activities, and accomplishments
Strengthen partnerships between the library, the campus, and the wider community
Cultivate intellectual, aesthetic, and creative growth.

The Hannon Library welcomes proposals for exhibitions from students, faculty, staff, independent artists/exhibitors, and organizations that support the educational mission of Loyola Marymount University. Interested exhibitors, please carefully read the Exhibit Policy and completely fill out the Exhibit Application Form.