Faculty Commons @ the Library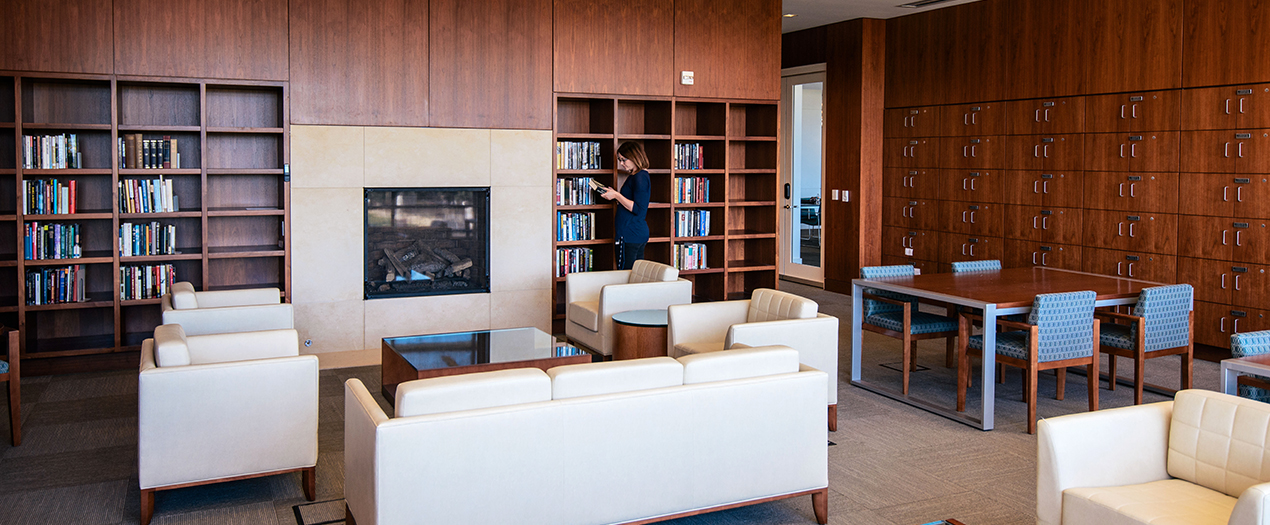 COVID-19 Update: The library building is currently open for limited spaces and services to users with campus access only.
Go to our for more information about available services and spaces.
Faculty Commons, located on level 3 of the library, is a quiet space designated for faculty. It has comfortable seating, workspaces, lockers, and a great view. A OneCard is required for entry and it is open whenever the library is open.
Faculty can:
use lockers for personal items
bring or borrow books from shelves
use the space for meetings and consultations