Faculty Commons @ the Library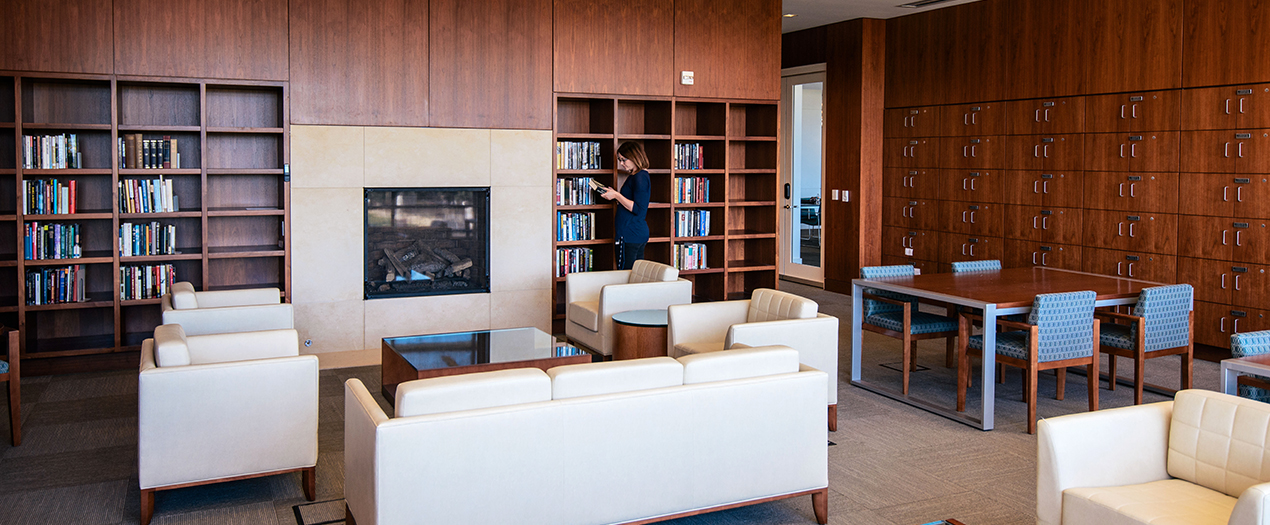 Faculty Commons, located on level 3 of the library, is a quiet space designated for faculty. It has comfortable seating, workspaces, lockers, and a great view. A OneCard is required for entry and it is open whenever the library is open.
Faculty can:
use lockers for personal items
bring or borrow books from shelves
use the space for meetings and consultations.