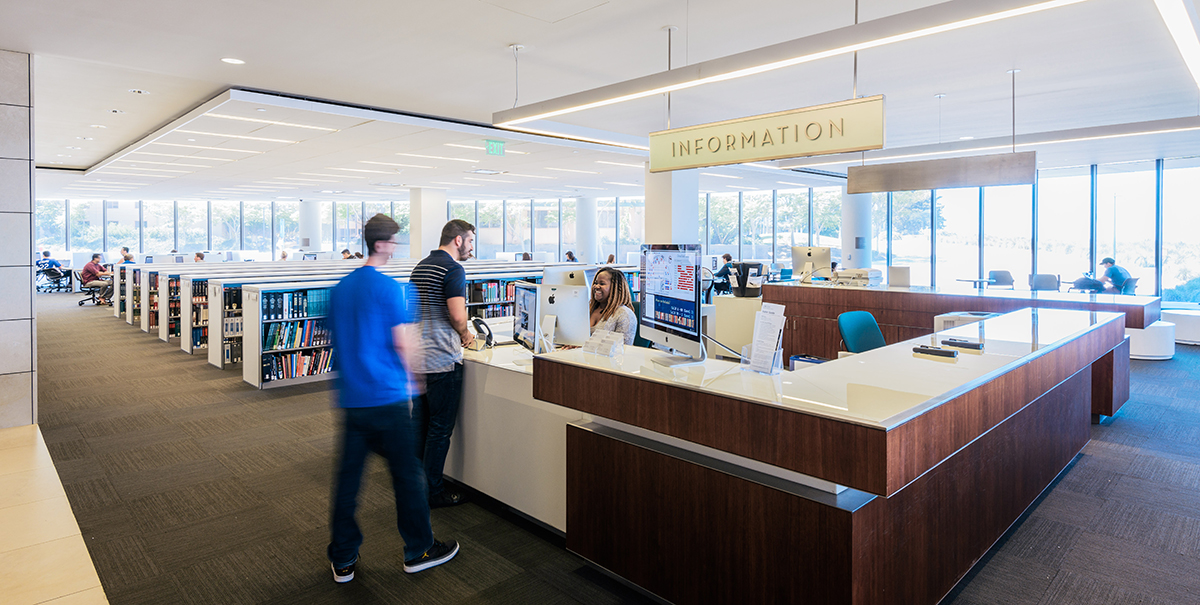 The Information Desk is the place to go when you need help using the library. For additional assistance, see Get Help.
Contact Us: 310.338.2790
Location: Level 1
Hours: Advanced research help* from a librarian is available Monday - Thursday, 9am-6pm; Friday: 9am-5pm; and Sunday: 11am-5pm during the academic year. (See Library Hours for exceptions.)
Advanced research help includes:
Using the library catalog and research databases
Finding books, articles, and other resources
Discovering or refining a research topic
Citation help
During our extended service hours, you can get help from our staff or student workers with*:
Printing
Information Commons Computers
Directions
Basic research assistance
Referrals
*Restrictions: While LMU librarians will do their best to help with every patron's unique needs in the library and information commons, please be aware that reference staff do not interpret research, proofread student papers, answer homework or test questions, compile full bibliographies, recommend or aid in Internet purchases or legal/tax/medical advice, repair patrons' personal computers, or set passwords on personal computers. Staff members can help you locate information, but they cannot read it and interpret it for you. For help with tutoring and writing, contact the Academic Resource Center. For more in-depth computing questions, contact the ITS Service Desk.