Popular Reading Borrowing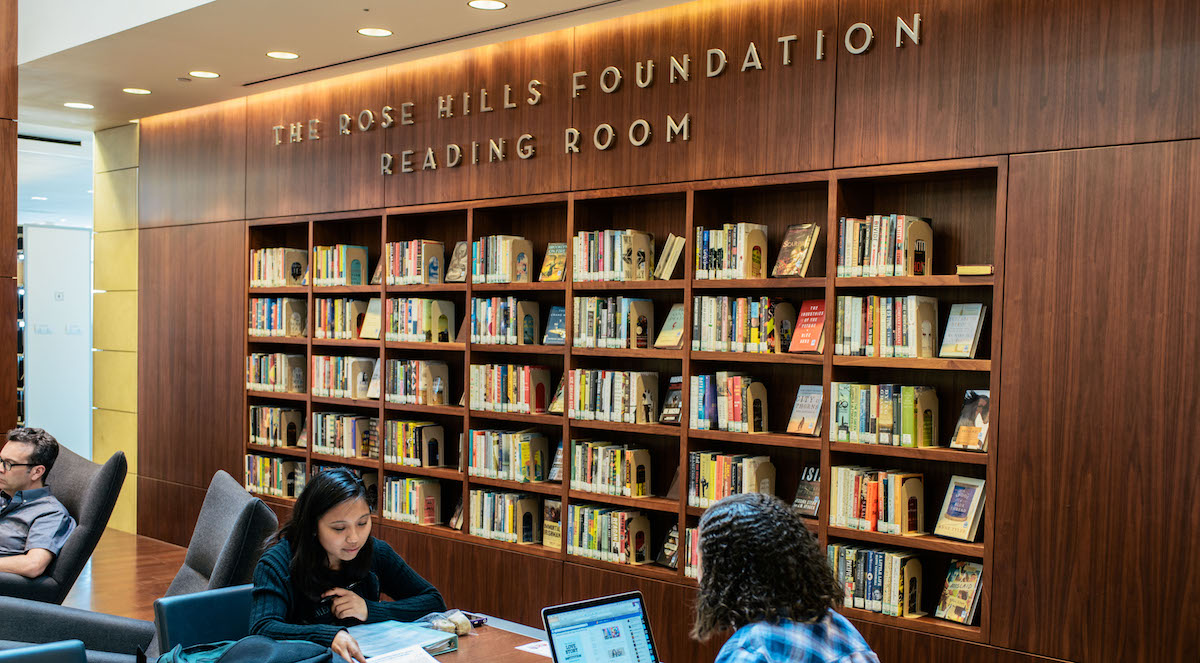 The Popular Reading Collection (PRC) is a unique feature of the William H. Hannon Library, designed to encourage easy browsing and discovery of reading material for pleasure or relaxation. You will find the PRC on level 2 in the Rose Hills Reading Room, adjacent to the fireplace. The PRC is comprised of recent fiction and non-fiction award-winners and bestsellers, along with some perennial classics.
Materials in the PRC can be checked out by LMU students, faculty, staff, guests with borrowing privileges, and alumni with borrowing privileges.
Check-out limit: Materials checked out from the Popular Reading Collection count toward your overall check-out limit.
Check-out period: 3 weeks
Number of renewals allowed: 1
Renewal period: 2 weeks
Overdue fine: $0.25/day. Academic year borrowers are exempt.
Item replacement fee: $65.00 + $15.00 processing fee