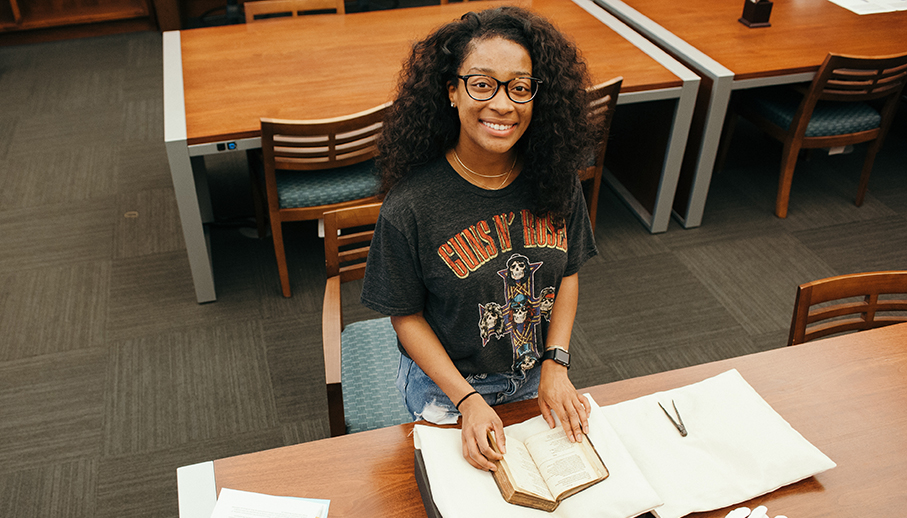 Every semester, we host numerous classroom instruction sessions in which students interact with primary sources and historical artifacts. Prior to the scheduled visit, faculty are encouraged to meet with an archives and special collections librarian to discuss the format of the class session, the texts and artifacts that will be exhibited, and the layout of the classroom.
Each display of primary source materials is specifically tailored to the subject of the class. Most recently, we have held class sessions in English, art history, history, classics, theology, urban studies, and American cultural studies as well as first year seminars and rhetorical arts.
Student Research
We are here to help students gain experience and confidence as scholars of primary sources, using material objects. Faculty are encouraged to assign their students projects requiring research in Archives and Special Collections. Before you create your assignment, we highly recommend a consultation with an archives and special collections librarian so that we may ensure our collections meet your course assignment needs and our reading room schedule may accommodate your assignment deadlines.
We encourage you to contact us early in the semester or before the start of the semester, as our calendar fills up quickly: Special.Collections@lmu.edu.